Aesthetic Plastic & Reconstructive Surgery: Glen S. Brooks, MD
776 Longmeadow Street
Longmeadow, MA 01106
Phone: (413) 565-4400
Mon-Wed: 8:30 a.m.–4:30 p.m.
Thurs: 8:30 a.m.–5:00 p.m.
Fri: 7:00 a.m.–3:00 p.m.

Case #119
*Keep in mind that each patient is unique and your results may vary.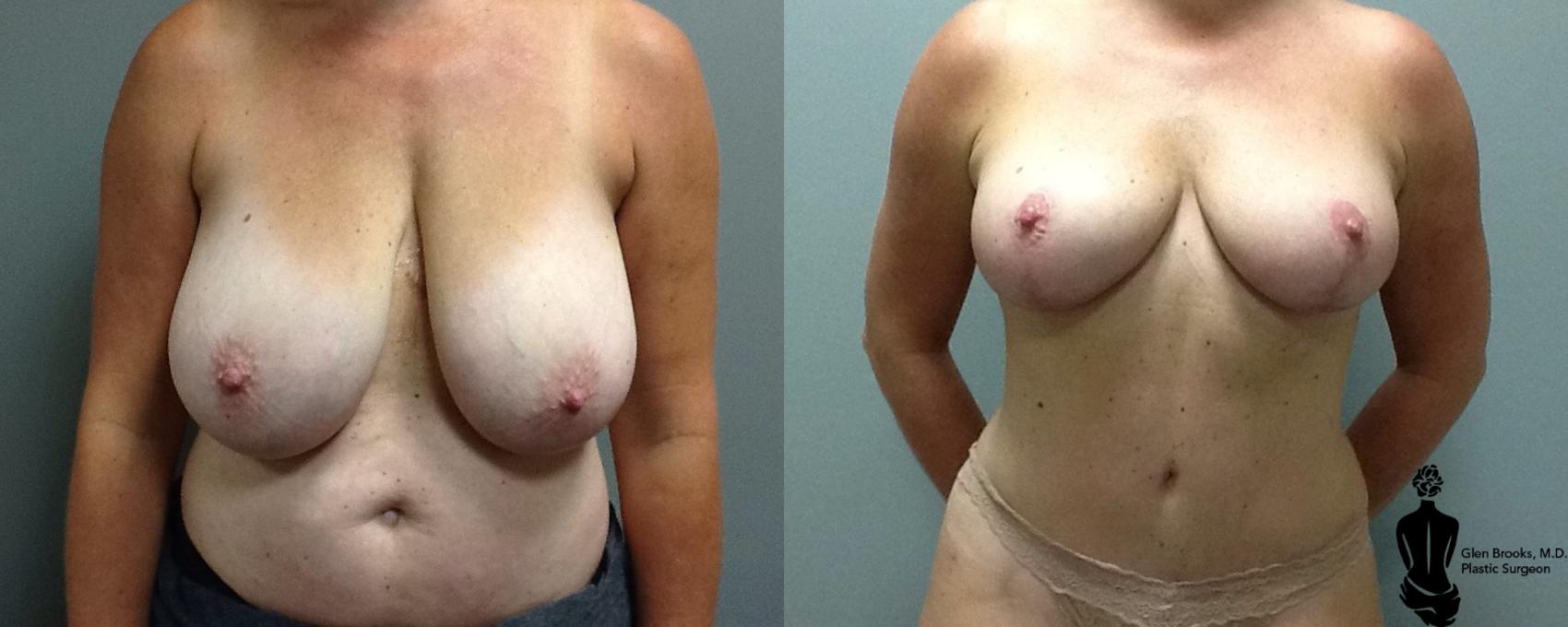 Before & After

39 year old female from the Springfield area, 5'3", 140 lbs. Breast reduction to relieve chronic back, neck and shoulder pain. Abdominoplasty to repair rectus diastsis and remove excess skin and fat of the abdomen, liposuction to the hips for further contour.
After photos taken 7 months post-op.
Back to Top