Aesthetic Plastic & Reconstructive Surgery: Glen S. Brooks, MD
776 Longmeadow Street
Longmeadow, MA 01106
Phone: (413) 565-4400
Mon-Wed: 8:30 a.m.–4:30 p.m.
Thurs: 8:30 a.m.–5:00 p.m.
Fri: 7:00 a.m.–3:00 p.m.

EmbraceRF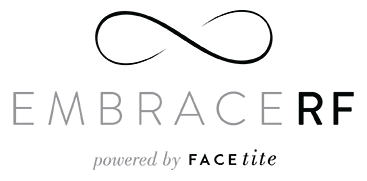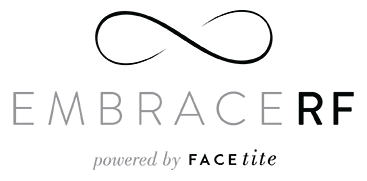 Sagging skin along the jawline and neck can be an early giveaway of your age. If you feel it's too soon for surgery, you might be excited to learn about a minimally invasive treatment called EmbraceRF. Women and men from Springfield, Massachusetts, and surrounding areas visit Dr. Glen Brooks for this alternative to facelift and neck lift surgery because the results are impressive and downtime is minimal.
What Is Embrace RF?
EmbraceRF is a minimally invasive treatment that provides a variety of rejuvenating benefits, including:
Tightening lax, thinning skin
Smoothing out wrinkles and fine lines
Reducing a double chin
Improving skin texture
Refreshing the results of a previous facelift
Fading acne scars
At your private consultation, Dr. Brooks can determine if EmbraceRF is an appropriate option for you. People with more advanced sagging may need surgery such as a facelift for their desired rejuvenation. EmbraceRF is an excellent complement to other procedures such as eyelid surgery or a brow lift.
How Does It Work?
EmbraceRF tightens the skin with radiofrequency (RF) energy applied in a 2-step procedure that involves the following treatments:
FaceTite uses RF energy on the surface of the skin and underneath to tighten the skin, stimulate collagen production, and remodel underlying fat.
Morpheus8 microneedling creates tiny injuries on the surface of the skin while emitting RF energy into the deeper layers to address wrinkles and fine lines and boost skin tightening. These treatments further tighten the inner structures of the skin and set off a healing response for continued firming and tightening for weeks.
What to Expect
Dr. Brooks performs EmbraceRF as an office procedure. Before starting, he numbs the targeted areas with a local anesthetic. For enhanced comfort and relaxation during the procedure, we offer the option of Pro-Nox®, which allows you to control the delivery of a blend of inhalable oxygen and nitrous oxide.
Step 1
Once you are numb, Dr. Brooks inserts the tiny FaceTite probe into the skin. As he carefully guides the handpiece along the skin, RF energy is released between the tip of the probe under the skin and an electrode on the skin's surface. The RF energy heats the skin and fat to carefully controlled temperatures—from the outside surface and underneath—causing the skin to tighten, fat to melt, and collagen production to increase.
Step 2
Next, while you are still numb, Dr. Brooks performs Morpheus8 RF microneedling. He places the handpiece on the skin while the tiny needles penetrate the surface and quick pulses of RF energy are released. He moves the handpiece along the skin until the entire area is treated.
Recovery
There will be some soreness, swelling, and redness in the treated areas initially. Patients are typically ready to return to work and daily activities within 2 to 3 days.
Results
While patients typically notice immediate improvement, most noticeable results develop within 6 weeks. Firming and tightening continue as additional collagen forms for 6 months to a year. A single treatment is usually all that is needed to provide noticeable tightening and firming of the jawline and neck.
To find out more about minimally invasive skin tightening with EmbraceRF, request a consultation online with Dr. Brooks or call his office on the Longmeadow Town Green at (413) 565-4400.
Back to Top